Online Sic Bo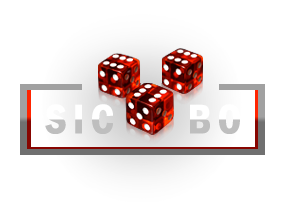 Sic Bo is a casino game played with three dice in which players wager on the outcome of a roll. It is similar to modern Craps. At Casinos Online Canada, we want to introduce our readers to as many new games as possible and have therefore only featured the best online casinos that offer great online Sic Bo games for real money and for free.
Sic Bo is one of the oldest dice/casino games in the world and has drawn its influence from several ancient games.It is often mused that Craps is actually a derivative of Sic Bo, though this hasn't been proven yet. Read all about online Sic Bo here at Casinos Online Canada.
Play Online Sic Bo
Online Sic Bo – History of Sic Bo
Though Sic Bo, also known in China as Tai Sai/Dai Siu, roughly translates to "big small", has been around for nearly 2000 years. The game has remained largely unchanged since it was first played in ancient China. Though Sic Bo means "dice pair", referring to the dice used to play the game.
Although China had a lot of contact with traders from Western countries, the game never migrated out of the country. Not until the early 1900s, that is.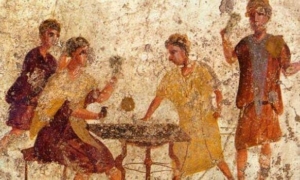 When more and more Chinese immigrants entered the United States in the 1920's, years after the first immigrants came to assist with the building of the First Transcontinental Railroad, the game started catching on.
The game soon also became known as Birdcage in some parts of the US, as a birdcage is often used to mix up all the dice before they are rolled.
Nonetheless, Sic Bo was played in the US, it didn't catch on as quickly as Poker, Blackjack, and Baccarat.
Up until the early 1990s, Sic Bo wasn't anywhere to be found on main pit areas in Las Vegas casinos.
Today, Sic Bo has spread all over North America. It is fast becoming one of the most played and most requested casino game at both land-based and online casinos across Canada.
Online Sic Bo – A Basic Strategy
Unlike most casino games, players have a modicum of influence over a game of Sic Bo, especially in regards to the bets they make.
The bets way, and as obvious as this might be, is to minimize the amount of risk in each bet and increase the chances of a payout. The best way to do this is to place a high-risk bet alongside both a medium and a small bet, allowing for the possibility of high-risk bets, without the chance of losing massive amounts at a time. The trick is to not get greedy and go for big wins, but rather consistent smaller wins.
For example, a player who wants to make a high-risk bet eg. A bet on a triple (all three dice landing on the same number), could also wager on a double and a single for the same throw.
If say, a player was to bet only on the number three and spread out the number across all the bets they make, they would have a pretty good chance of a return, and would minimize their loss.
A good bet would look like this:
1 credit on triple 3 (3-3-3) at a possible return 180-1. This throw has a 0.46% chance of happening.
1 credit on double 3 (3-3) at a possible return of 10-1. This throw has a, near as makes no difference, 7% chance of occurring.
3 credits on a single 3, at a possible return of 1-1. This throw has a roughly 33% chance of happening, the highest in the game.
With this kind of bet, players still give themselves the chance of winning big, though minimizing their losses on big wagers, which is the best way to go.
Online Sic Bo for the Modern Age
The rules and gameplay of Sic Bo have remained largely unchanged since its inception nearly 2000 years ago.
Though that doesn't mean that the game has stagnated. Many casinos shave modernized Sic Bo gameplay and rituals. These include: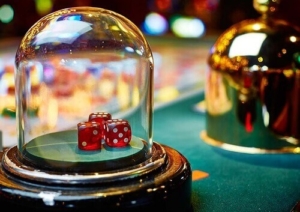 The Cage
Many casinos have switched from an actual birdcage to a glass cylinder to shake the three dice in before they are handed to players.
The Table
Players no longer just play on any old table. Online casinos have specially-designed tables that show all the bets available to players. The tables are usually found in the main pit of the casino floor.
Online Sic Bo FAQs