Ultimate How To Play Slots Guide – 2021

Learn how to play slots from our experts at CasinosOnline-Canada. Our guide is perfect for beginners or gambling experts who are looking to add to their gaming experience. We will take you through some of the top tips and tricks to help you understand all you need to know about online slots. Because playing slot machines online is so simple, it is easy to get carried away. Our tips will help you stay ahead of your bankroll and give you the best opportunities to make some real money.
Play The Best Canadian Online Slots Here
How To Play Slots
Once you get the hang of slots, the process and gameplay are quite simple to grasp. But, in the beginning, stages, you could feel overwhelmed. There are several aspects that you need to pay attention to when playing slot games. All these elements come together to create the thrill of slot games that we know today.
Before we get into what a slot game comprises, let's look at how you should get started with this step-by-step guide.
To start, you will need to find a virtual casino that offers slot machine games. You can choose any of our top-rated online casinos.
Once you have chosen a casino, sign up and register with them.
If they offer a welcome bonus or a free spins bonus, claim it, and the funds or credits will be added to your account.
Sort through the various slots available and choose one that catches your eye.
Select 'play,' and your screen will open up to the slot layout.
Set your bet amount and your coin value.
Finally, select 'spin' and watch the reels move.
How To Play Slots – Layout and Playing Grid
When playing video slots, you will notice the layout first, more commonly known as the playing grid. The playing grid is made up of reels, rows of symbols, and paylines. Other games have bonus features that you will take note of in the corner of the screen, but this is only a bonus slot game.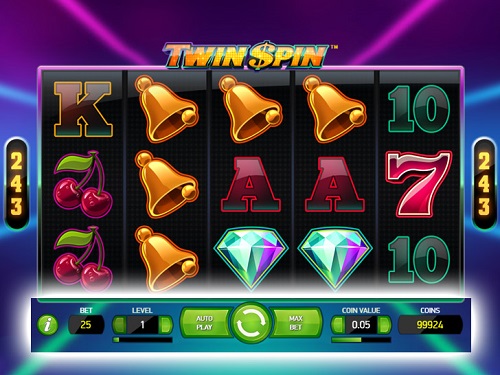 Reels
The reels are the vertical lines that spin each time you play. There are various types of reel layouts like 3, 4, or 5 reel slots. On the reels are different symbols that relate to the theme of the game. The most common layout is a playing grid consisting of 3 or 5 reels with 3 or 4 rows with symbols. Some video slots feature an additional playing grid or add a horizontal reel reserved for special symbols.
Slots Paytable Menus
Paytables are common features in slot games, but they do not look the same with all slots. A paytable is a menu the illustrates all the information regarding a particular slot. It provides information about paylines, the values of certain symbols, and the winning combinations.
Understanding Slots Paylines
A payline is an imaginary line that rewards players for spinning a winning combination. There are two types called single and multi paylines. Single paylines are straight lines that cover the same row of symbols. And multi paylines can be diagonal or zigzag lines across the grid over common symbols. You can adjust paylines on certain games, but it depends on the software developer.
Essentially, more paylines mean that you have more ways to win, but that means the playing grid will have more symbols and confusing beginners.
Slots Symbols and What You Need to Know
Slots symbols are probably one of the biggest components of slots. Familiarizing yourself with special symbols and bonus features will make your slot's gaming experience all the more enjoyable.
Each video slot features different symbols based on the game's theme, and these symbols have a monetary value to them. When a payline lands on three or more related symbols, a payout is calculated, and the funds will reflect in the winnings section of the game.
You should always pay attention to symbols like scatters and wild symbols as these can offer big cash prizes.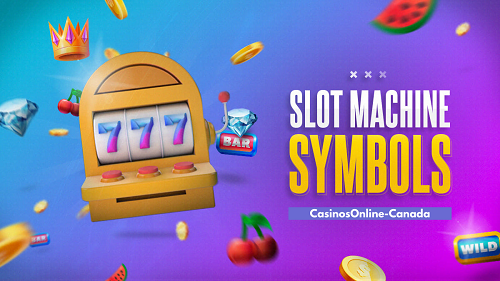 Wild Symbols
These symbols are favorites among avid slot players as they substitute other symbols to create winning paylines. So, if you land on two of the same symbols on a wild payline, the wild symbol will form into the two you landed on, creating three of a kind. You will then have a winning combination. Wild symbols are only substitutes for standard symbols, not for scatters or bonus symbols.
Scatters
These are also referred to as bonus symbols and are often used to trigger bonus features. Triggering a bonus feature happens when you land on 3 to 5 scatters anywhere on the reels. Because all slots are different, it is best to look at the paytable to see which symbols you need to trigger or land to access this feature.
Slots Bonus Features
Another favorite aspect of playing slots online for gamblers is the array of bonus features available during gameplay. From random bonus features to free spins, this truly is one of the most exciting game parts. A slots bonus is not like a casino bonus. Casino bonuses are offered to players for signing up or staying loyal to the site, but slots bonuses are rewarded to players during gameplay.

Random Bonus Features
As the name suggests, these bonuses are triggered randomly during or at the beginning of each spin. You do not have control over how or when you will get the bonus. Generally, they are triggered after you have landed a winning combination, and your reels will begin spinning without you needing to press any buttons.
Once all the possible winning combinations have been made, your reels will refresh, and you can start playing as normal. If you've won cash, your money will reflect in your credit tab at the bottom of the screen.
Multiplier Bonuses
These bonuses multiply your total win. More often than not, the multiplier feature is only available during bonus features. Sometimes if you have triggered a free spins bonus, it includes a multiplier bonus and will times your total win from the free spins by three as an example.
Free Spins
Free spins are triggered by landing on several scatters during a single play. Once the free spins bonus is triggered, your slots grid will move all the reels automatically until your free spins have depleted. This is a great bonus to get as it helps increase your bankroll. Depending on the game, players can get up to 30 free spins at a time.
How to Choose an Online Slots Machine
Finding the right slot machine at an online casino can enhance your gaming experience. There are several types of slots available, and deciding which one suits you best may be daunting. Here are some top tips for choosing the right slot for you.
Play free games – playing free slots games can help you determine which type of game suits you best. You can try 3-reel, 4-reel, or 5-reel slots for free, and you can decide which you find more appealing.
Bonuses – check if the game has bonuses that allow you to increase your bankroll.
Jackpot – always check if the jackpot is progressive or not and what the jackpot amount is. This will indicate how much you should make your max bet or a slot you can afford.
Choose a slot that excites you – select a visually appealing slot. If you are excited by the game's look and feel, you will be more confident with your bets and spins.
Top 5 Beginners Tips on How To Play Slots
We know that playing any casino game for a beginner can be difficult. There are many terms that you will come across and different features you will need to learn. Here are some quick tips to make your online slots journey easier: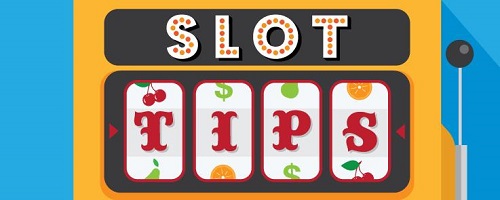 Stay focus on the game you are playing. Try not to get distracted by things around you, as you may miss important information during a game.
Keep track of the money you're spending.
Expect that you may lose some games.
Once you have experienced many losses, stop playing and take a break.
Start with slot games that have fewer reels as it is less confusing.
How To Play Slots FAQs