Mobile Casinos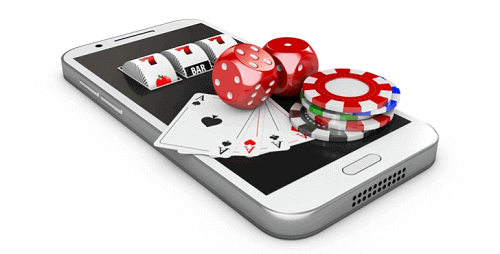 Mobile casinos are online casinos that have been optimized to work perfectly on mobile devices like smartphones and tablets.
All players need to access a mobile casino is a current smartphone or tablet with a supported version of either Android, Blackberry OS, iOS, or Windows Mobile, a banking method, and a reliable internet connection.
Mobile casinos are leading the charge in the online gambling industry, with a large part of all online gambling bets in Canada currently being made from smartphones and tablets.
Play Mobile Casino Games
Mobile casinos offer players the overall best online casino experience. They offer almost all of the same games as online casinos on computers do, including live dealer games, as well as the exact same banking options, security, and encryption. They include exclusive bonuses that are only available to mobile casino gamblers in Canada, thereby making the choice to play at a mobile casino the most obvious one.
All of the top-ranked and recommended mobile casinos featured by our reviewers offer some of the most amazing mobile gambling experiences in Canada. Our reviewers took a deep dive into each casino and employed stringent vetting measures to find out which score highly and are our favorites.
Below is our shortlisted selection of top-rated mobile casinos for Canadian gamblers.
The Rise of Mobile Casinos in Canada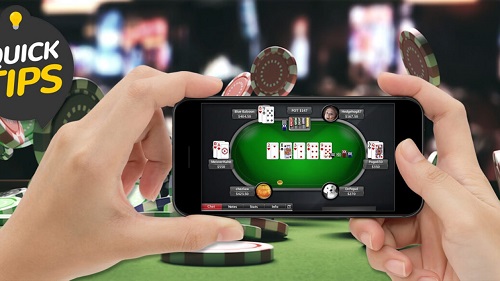 The first mobile casinos were extremely basic, offering only a handful of games, all dumbed down to accommodate the mobile technology of the time.
The first phone to have a color screen, the Siemens S10, only appeared in 2000, six years after the first online casino made its appearance. Even then the S10 could only render four colors.
It was only in 2004 that the first mobile casino went live, ushering in a brand new era of gambling. Though a hit, it still took several years for the gambling public to start trusting the new technology.
Today, mobile casinos are the preferred platform for new players and gambling veterans, not only in Canada but across the globe. Billions of dollars are wagered worldwide every year, and it is only increasing.
Mobile Casino Platforms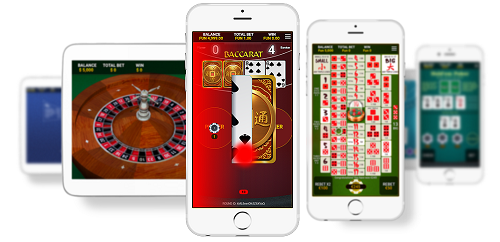 The essence of mobile casinos is diversity. Most online casinos offer support for a host of the most popular mobile devices on the market, including Android, iOS, Windows Mobile, and Blackberry.
Android
Android is the most popular mobile operating system (OS) in the world. A range of manufacturers, including Samsung, Sony, LG, Huawei, and HTC all use Android, which was developed by Google, to power their smartphones and tablets. Therefore, most casinos have ensured that they are compatible with Android-powered devices.
Apple iOS
Though not as popular as Android, Apple iPhones, and iPads (all of which are powered by Apple's own OS called iOS) are still some of the most popular devices among mobile casino players. Therefore, it is crucial that all the same experience is replicated, without flaw, across both Android and iOS.
Blackberry
Though the aging Blackberry devices are slowly being phased out of most markets, there are still some players who cling to their devices and who don't want to move over to the current crop of phones. Blackberry devices are limited in what they can support, so mobile casinos on Blackberries tend to be more stripped-down, though they do still offer 128-bit SSL encryption and a wide array of banking options.
Windows Mobile
Windows Mobile devices aren't all that popular, despite the fact that they can run nearly all mobile casinos that have been targeted at Android and iOS. Though, as Windows Mobile, like Blackberry, isn't all that popular, online casinos might not be willing to support them for too long, especially sine they make up a small fraction of their base.
What Makes a Good Canadian Mobile Casino?
At Casinos Online Canada, we feature a few mobile casinos. We didn't just pick these at random, we thoroughly tested and reviewed each one before featuring it on our site. Therefore, what we look for in a good mobile casino, and what every Canadian gambler should too, is this.
A Good Selection of Great Games
The most common shortfall labeled against mobile casinos is the lack of games, especially when compared to online casinos played from a desktop computer or laptop. While it is true that mobile casinos have fewer games, they are steadily adding more as mobile tech continues to improve.
Also, it won't help if a mobile casino has a lot of games, but they are all rubbish. The key to a good casino is finding the right balance between game quality and game selection. We believe the mobile casinos featured on Casinos Online Canada all strike the right balance when it comes to games.
The Same Banking Options as on Computer
Part of the core of a mobile casino experience is the ease and breadth of their banking options. Commonly, online casinos offer three different banking options, with several choices for each option. These are EFTs, credit/debit cards, and eWallets.
A good mobile casino would offer all of these options, with multiple services that make use of these, e.g, Visa and Mastercard, and eWallets like Neteller, Paypal, and Skrill to make deposits and withdrawals.
Secure Transactions via Encryption
When mobile casinos first made their appearance, many players were concerned about how safe their information was, especially sending it over basic networks available at the time.
However, technology has vastly improved, and most trustworthy online casinos, and all those featured one Casinos Online Canada, use 128-bit Secure Socket Layer (SSL) encryption, the industry-standard in communication security.
All information sent between the player and the casino is essentially scrambled, and can only be decrypted by the casino's server and the player's computer/mobile device. Therefore, even if the information is stolen or intercepted, it cannot be used against either party.
Exclusive Bonuses
One of the great things about mobile casinos is that they offer exclusive bonuses that can't be found playing anywhere else. Therefore, a good mobile casino will offer players some fantastic bonuses, including welcome bonuses for new players and loyalty bonuses for regular bonuses.
Customer Support
24/7 customer support, especially for online and mobile casinos that cater to players around the world is a 'must-have.' Therefore, the best mobile casinos have always-online support teams that can be reached via a range of options, including email, telephone, or live chat.
Canadian Mobile Casino FAQ