Best How To Play Lotto Guide – 2021

Our guide will show you how to play lotto so you can start winning real money at top-rated virtual casinos and lotteries. Learn the best strategies when choosing your lotto numbers and which lotteries are available for Canadian players. You no longer have to go to your nearest store to purchase a lottery ticket, as you can do it from the comfort of your home or anywhere in the world via a digital device. Online lotto has become increasingly popular over the years, and we will teach you all you need to know.
Top Canadian Casinos to Play Lotto
How To Play Lotto Step By Step Guide
Like we have said, you do not need to leave your home to purchase a lottery ticket anymore. As the world has moved into a simpler era where everything can be done online, your lotto tickets can be purchased online too. The convenience of it all is what makes it enjoyable. To play lotto online, follow these easy steps: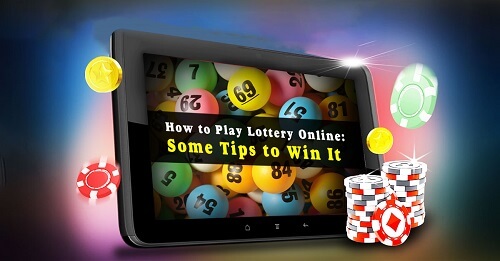 Register with a lottery site or casino that offers online lotto.
Choose one of the lottery games or options available.
Select your numbers.
Confirm your numbers and pay the necessary fees.
Wait for the results. You can play other casino games while you wait for the results.
If you have matched three or more numbers, you can claim your winnings.
Other Ways To Purchase Lottery Tickets
Instead of purchasing lotto tickets from virtual casinos, you can use other avenues as well. These options are safe, secure, and legal, so you do not need to worry about losing money or getting scammed. There are three common ways to purchase an online lottery ticket.
Local National Lottery
In Canada, there are many national lotteries that you can participate in online. The most popular ones include Lotto Max, Lotto 6/49. Daily Grand, Western Max, and Western 6/49.
Concierge Service
These allow gamblers to play lotto from different parts of the world, for example, TheLotter.
Online Syndicates
An example of an online syndicate is Coral Lotto. Many people join online syndicates because it boosts their chances of winning.
How to Play National Lotto Online
Visit the national lottery site for Canadian residents.
If you meet the minimum age requirements, you can create an account. The age requirement is generally from 18 or 19 years old.
Select which draw you would like to play.
Choose your numbers or select automatic quick picks.
Confirm your numbers and pay the fees.
Wait for the draw to occur, and then check if you have any matching numbers on your virtual ticket.
How To Use Lotto Concierge Services
Many online lotteries within Canada allow residents to play the lotto in Spain, Italy, United States, and beyond because of concierge services. They operate in the following way:
Allowing bettors to wager on the outcome of draws.
Players are allowed to select a lottery of their choice from anywhere globally, pick their numbers and buy the ticket online.
When using a concierge service, you will need to follow these steps to purchase your ticket:
Find a concierge site.
Create an account.
Choose the lottery you would like to purchase a ticket for.
Use the quick pick function or choose your numbers.
Pay the necessary fee and confirm your numbers.
Wait for the draw to take place.
If you have registered with a site that purchases the tickets for you, you will receive a scanned image of the physical ticket. The ticket will be uploaded to your account, and you will receive a notification if you've won a prize.
If you played the lotto by placing a wager on the outcome of the draw, the process is quite similar. The concierge service will notify you via email of the success or failure of your bet.
Your winnings will be directly transferred to your Canadian bank account.
How To Play Lotto Through an Online Syndicate
Online syndicates are said to provide players with better odds when playing the lotto through a pooled jackpot. Providers create syndicates for top lotteries and pre-purchase tickets in batches for each draw. They then sell these batches to gamblers in the form of shares.
Shares represent a percentage of prizes that you stand to win. For example, if you purchased a batch with 50 shares, each share is worth 2% of the syndicate's winnings. Therefore buying larger portions of shares means you will get greater winnings.

To use an online syndicate, use these steps:
Choose a syndicate provider.
Select the lottery you would like to play.
Purchase your shares.
Confirm your shares and pay the fees applicable.
Wait for the draw to occur.
If you have won, customer services will contact you to arrange prize claims and payment.
Top 5 Strategies for Playing Lotto
Over the years, many gamblers have come up with strategies to select numbers for lottery tickets. While we know that lotto is a game of luck, but picking numbers all willy nilly can be counterproductive. When playing any casino game, you should always have a plan in mind. Here are some of the most popular strategies for number selections when playing lotto.
The odds and evens strategy
With this strategy, you look at the probability of a specific group of numbers drawn. The theory states that it is less likely that all odd or even numbers will be winning numbers. To use this strategy, you need to select an equal amount of odd and even numbers.
Using quick pick
The quick pick option in lotteries is where a computer uses RNG systems to process a string of numbers for you. It is the quickest way to select numbers, and many people regard it as the best way to go.
Pick your lucky numbers
This is one of the most common strategies that gamblers use. Pick your lucky numbers, such as birthdays or important dates. The theory is that if you play the same number each time, they are likely to appear eventually.
Identify hot, cold and overdue numbers
Hot numbers are the ones that have been picked frequently throughout different draws. Cold numbers are less frequently drawn. And overdue numbers are the ones that have not shown up in recent draws. This strategy requires a bit of work as you need to analyze at least 50 past lotteries.
Let lottery programs pick your numbers
Deciding what numbers to pick can be time-consuming and frustrating, so use lottery software to help you choose your numbers. Using these systems allows you to easily and quickly have a set of numbers for your tickets. The systems can also create patterns for you to increase your odds.
How To Play Lotto FAQ's for Canadians