How to Play Blackjack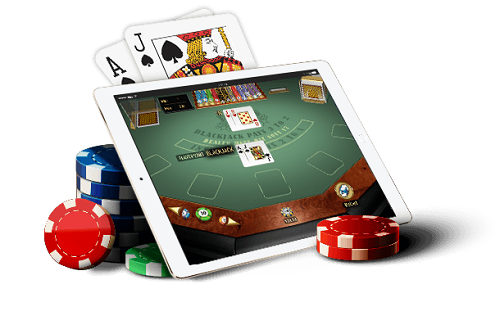 Learning how to play Blackjack in Canada is no longer a tedious and scary process. Here at Casinos Online Canada, we have compiled an easy-to-understand guide on how to play Blackjack, one of the world's favorite casino games. The aim of Blackjack is simple: Get to, or as close as possible, to 21, based on the value of the cards you have in hand.
Gamblers in Canada can learn all they need to know about how to play Blackjack here.
How to Play Online Blackjack in Canada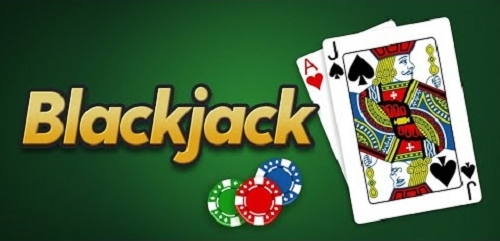 Step 1
Learn the value of each card. A full list with the value of each card is listed later on in this page. This is vital to knowing when to stand and when to take a hit. Also, learn the rules of the game. All of which is covered later on this page.
Step 2
The game starts off with the dealer dealing two cards at a time to each of the players at the table, starting from the dealers' left, and moving clockwise around the table. The aim of the game is to get as close to 21 as possible, beating the dealer, who has the same goal, along the way.
Step 3
Players check their hands to see what they have been dealt, and make their next decisions based on that. If a player has Blackjack (21), based on their first two cards, the round ends and they are declared the winner. This is called a "soft Blackjack", and is made up of an Ace, and a card with a face value of 10.
Step 4
Players then make their next move. They have a choice between several options:
Surrender
A player always has the choice to back out, though they may forfeit a portion of their bet. With Surrender, a player can put down their cards and not participate in the rest of the round, at the cost of surrendering half their bet. Surrendering isn't always the best choice, and should only be considered if a dealer has between 5-7, 12-16, or has a 9 and an Ace, which valued at 20 and can only be beaten by an Ace and a card valued at 10.
Split
Splitting is an attractive option to players who have been dealt two cards of the same value. Though it should be noted that splitting is not recommended on every hand, and players should be cautious of always splitting. A handy guide on when to split and when to stay can be found on our Online Blackjack page. If both a player's hands win after a split, they get double the money. If only one wins, they break even.
Take Insurance
When things are looking bleak, players can choose to take insurance. Taking insurance means that if a dealer has an Ace in their hand, a player can bet that the dealer does, in fact, have Blackjack. This bet pays out a 2-1 odds. The other bet and money placed on it falls away, but if a player is correct and a dealer does have Blackjack, they break even and get their bet back.
Double Down
This is a risky move, but that has a major possible payoff. With a double down, a player can double their bet and get another card in an attempt to beat the dealer. This is usually only advisable if the player's first two cards are between 8-11 or soft 12 (which, if a player gets a high card or an Ace, puts them in a good position to win) or on a soft 19 (when a low card or Ace can set a player up for a big win).
Step 5
The final reveal. This is when the final tally of each hand is calculated, and the winner of the round is determined.
Counting Cards – The Dark Side of Online Blackjack
Many players, even if they are unfamiliar with the rules of online Blackjack, have probably heard of the term 'counting cards'.
Counting cards is a, though not illegal, but highly, highly discouraged tactic that players can employ while playing online Blackjack.
Counting cards give players a slight advantage over the house that was not in place when the game started.
Casinos that suspect, or can prove that a player was counting cards may bar them for life, as well as inform other casinos of what the player was doing. These casinos may choose to take the same course, making it much harder for a player to gamble again.
At Casinos Online Canada, we discourage card counting and encourage free and fair play.
Online Blackjack – When to Split
When a player is dealt with two cards of the same value, they are given the option to split their hand, and double their bet and subsequently, the amount they can win.
However, when do players know exactly when to split. Well, here is a handy guide to knowing when to split a hand.
| Cards in Hand | Split: Yes or No |
| --- | --- |
| Aces | Yes. |
| Twos | Yes, unless the dealer has 7 or higher. |
| Threes | Yes, unless the dealer has 7 or higher. |
| Fours | No. |
| Fives | No. |
| Sixes | Yes, unless the dealer has 7 or higher. |
| Sevens | Yes, unless the dealer has 7 or higher. |
| Eights | Yes. |
| Nines | Yes, unless the dealer has 7 or higher. |
| Tens/Cards with a face value of 10 | No. |
Online Blackjack Card Values
Every card in a game of Blackjack has a different value, though different suits do not have different values.
Each card is thus counted as:
Joker
Jokers do not form part of any Blackjack game and are removed from each deck used in a game.
Aces
An Ace is worth either 1 or 11, depending on how it would best serve a player in their hand.
Cards 2-10
All of these cards are counted as face value. This means that the number on each card represents its worth.
Jack, Queen, or King
These three cards are all valued at 10. Like all other cards, this is regardless of their suit.
Overview
It is easier than ever to play online Blackjack in Canada. At Casinos Online Canada we test and thoroughly review every online casino we feature. This means that Canadian gamblers who make use of Casinos Online Canada can play with absolute trust that they are playing the latest and greatest online Blackjack games at the safest and most secure online casinos.
Almost all of the online casinos featured on Casinos Online Canada have some form of online Blackjack for players to enjoy. From traditional online Blackjack to live dealer Blackjack, everything is available for gamblers in Canada to enjoy.
How to Play Blackjack FAQ